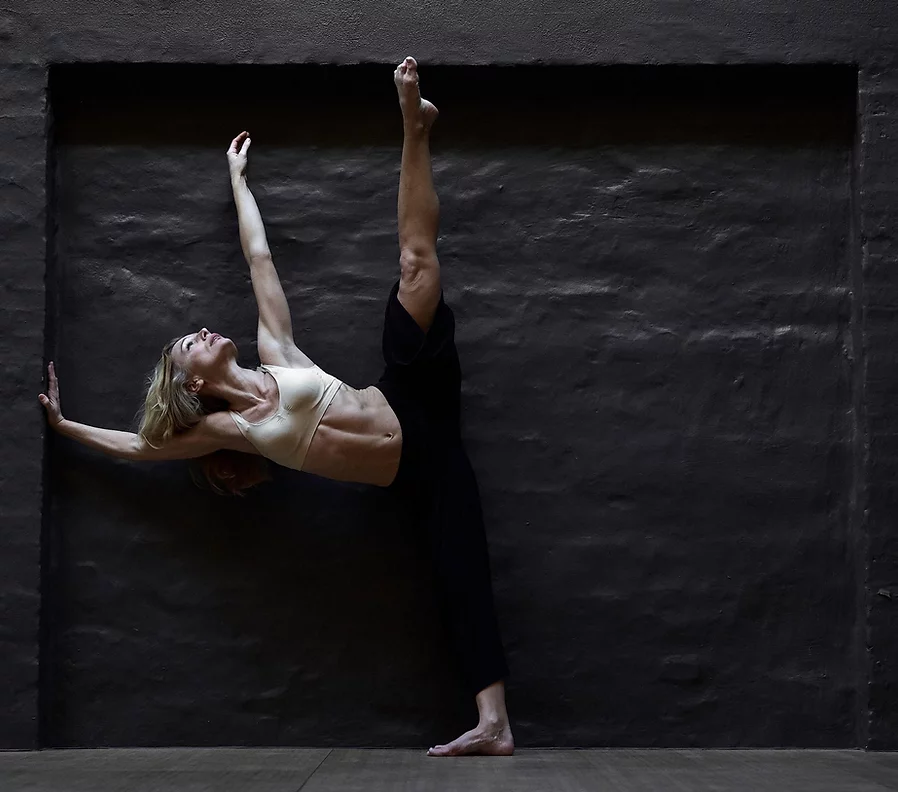 Jazz och Contemporary med Jenny Major. 8-12 augusti 2022
måndag 8 augusti
18:00-20:00 Jazz
tisdag 9  augusti
18:00-20:00 Contemporary
onsdag 10 augusti
18:00-20:00 Jazz
torsdag 11 augusti
18:00-20:00 Contemporary
fredag 12 augusti
10:00-12:00 Contemporary
Pris:
4 klasser 800 kr
enstaka lektioner: 250 kr
Boka dig här
senast 1 augusti vill vi ha din bokning
Jenny Major
dancer, choreographer, teacher
Copenhagen based dancer/teacher/choreographer with more than 20 years experience in all three fields. Communication, generosity, strength and expansion of body and mind are the key elements in her work.
Started theater dance studio/ performance space Sceneindgangen (Stage entrance) in 2004. The studio houses classes in ballet, modern, contemporary, contact, jazz, tap, aerial acrobatics, stretch & placement. Jenny has developed the stretch & placement classes to investigate body/mind centered development along with her own modern/contemporary style that emphasizes movement and shape, flow, creativity and discipline.
Versatility, strength, collaboration, communication and freedom within form are the corner stones of my work. Sharing the space with each other in class, rehearsal and performance. Art is sharing.
VERSATILITY
My work is versatile with a strong base in various modern/contemporary techniques, jazz dance and improvisation. My choreographic work spans contemporary pieces, musicals, music videos and colleborations with other art forms. A lot of the choreographic work has been sight specific; exploring sights as museums, art galleries, churches and outdoor spaces.